Cultural Exchange NSW provides resources to assist NSW teachers integrate intercultural understanding across the curriculum and develop culturally inclusive teaching and learning. Included are resources which aim to develop knowledge about culture, cultural diversity and identity within the Australian context.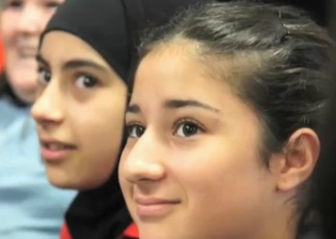 Cultural exchange programs expose students to people from different cultural, religious, geographic and socio-economic backgrounds and in so doing provide the opportunity for students to develop a greater understanding of diversity – both in Australia and worldwide. They allow students to interact with and learn from people who are different from themselves and to participate in new and unique experiences beyond their own communities. Cultural exchange assists students to develop positive relationships with others, understand a broader range of perspectives, and develop the knowledge and skills needed for participation in our multicultural society.
Cultural Exchange NSW content is managed by the Multicultural Education team of the Educational Standards Directorate , NSW Department of Education.
Intercultural understanding 
Intercultural understanding is a general capability within the Australian Curriculum. General capabilities encompass the knowledge, skills, behaviours and dispositions that, together with curriculum content and cross-curriculum priorities, aim to assist students to live and work successfully in the twenty-first century. 
Students develop intercultural understanding as they learn to value their own cultures, languages and beliefs, and those of others. They come to understand how personal, group and national identities are shaped, and the variable and changing nature of culture. The capability involves students in learning about and engaging with diverse cultures in ways that recognise commonalities and differences, create connections with others and cultivate mutual respect.
For intercultural understanding to be fully developed, students need to explore a range of underlying concepts:
the complex, dynamic and variable nature of culture
the relationship between culture and indvidual identity
the influence of identity on individual beliefs, values, perspective and behaviours
the relationship between culture and the values and practices of political and social institutions.
Intercultural understanding:
promotes the idea that students should be enabled to understand themselves in relation to others and the wider world
should enable students to engage with people of diverse cultural, linguistic and religious backgrounds in ways that recognise differences, create connections and cultivate respect
builds students' understandings about their own and others' cultural traditions, values and beliefs as well as their understandings of Australian society and their connection to it
involves processes that may lead to an enhanced ability to move between cultures and to cultural change
involves explorations of culture conceptually and through engagement with others
involves examining and understanding the interrelationships of cultural groups in order to explore and counter the attitudes and values that underpin racism and prejudice and manifest as discriminatory and racist behavior.
Australian curriculum links:
NSW syllabus links: