We invite you to walk with us in a movement of the Australian people for a better future.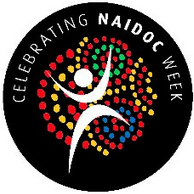 The Indigenous voice of this country is over 65,000 years old.
They are the first words spoken on this continent. Languages that passed down lore, culture and knowledge for over millennia. They are precious to our nation.
It's that Indigenous voice that include know-how, practices, skills and innovations – found in a wide variety of contexts, such as agricultural, scientific, technical, ecological and medicinal fields, as well as biodiversity-related knowledge.  They are words connecting us to country, an understanding of country and of a people who are the oldest continuing culture on the planet.
And with 2019 being celebrated as the United Nations International Year of Indigenous Languages, it's time for our knowledge to be heard through our voice.
For generations, we have sought recognition of our unique place in Australian history and society today. We need to be the architects of our lives and futures.
For generations, Aboriginal and Torres Strait Islander peoples have looked for significant and lasting change.
Voice. Treaty. Truth. were three key elements to the reforms set out in the Uluru Statement from the Heart. These reforms represent the unified position of First Nations Australians.
However, the Uluru Statement built on generations of consultation and discussions among Indigenous people on a range of issues and grievances. Consultations about the further reforms necessary to secure and underpin our rights and to ensure they can be exercised and enjoyed by Aboriginal and Torres Strait Islander peoples.
It specifically sequenced a set of reforms: first, a First Nations Voice to Parliament enshrined in the Constitution and second, a Makarrata Commission to supervise treaty processes and truth-telling.
(Makarrata is a word from the language of the Yolngu people in Arnhem Land. The Yolngu concept of Makarrata captures the idea of two parties coming together after a struggle, healing the divisions of the past. It is about acknowledging that something has been done wrong, and it seeks to make things right.)
Aboriginal and Torres Strait Islander people want their voice to be heard. First Nations were excluded from the Constitutional convention debates of the 1800's when the Australian Constitution came into force.  Indigenous people were excluded from the bargaining table.
Aboriginal and Torres Strait Islander peoples have always wanted an enhanced role in decision-making in Australia's democracy.
In the European settlement of Australia, there were no treaties, no formal settlements, no compacts. Aboriginal and Torres Strait Islander people therefore did not cede sovereignty to our land. It was taken away from us. That will remain a continuing source of dispute.
Our sovereignty has never been ceded – not in 1788, not in 1967, not with the Native Title Act, not with the Uluru Statement from the Heart. It coexists with the sovereignty of the Crown and should never be extinguished.
Australia is one of the few liberal democracies around the world which still does not have a treaty or treaties or some other kind of formal acknowledgement or arrangement with its Indigenous minorities.
A substantive treaty has always been the primary aspiration of the Aboriginal and Torres Strait Islander movement.
Critically, treaties are inseparable from Truth.
Lasting and effective agreement cannot be achieved unless we have a shared, truthful understanding of the nature of the dispute, of the history, of how we got to where we stand.
The true story of colonisation must be told, must be heard, must be acknowledged.
But hearing this history is necessary before we can come to some true reconciliation, some genuine healing for both sides.
And of course, this is not just the history of our First Peoples – it is the history of all of us, of all of Australia, and we need to own it.
Then we can move forward together.
Let's work together for a shared future.