The Coalition for Cultural Affirmation and Celebration of Diversity and Connectedness (CCACDC)
This partnership links a large, urban, multicultural school (Lindfield East PS) with a small, remote, predominantly indigenous school (Menindee Central).
It involves a large number of community and government partners who communicate and collaborate with the two schools on research, program development, implementation, and ongoing evaluation of outcomes. These partners include:
Aboriginal Educational Community Group (AECG)
Government 

Ward Councillors for Menindee : Ron Page, Lorraine Looney and Moya Reid
Ward Councillor for Roseville: Mayor Jennifer Anderson
State member for Menindee: John William MP
State Member for Ku-ring-gai: Hon. Barry O'Farrell, Premier of NSW

University of Western Sydney: Professor Kevin Dunn (Human Geography & Urban Studies Department)
NSW Dept. Education & Communities, Multicultural Programs Unit: Eveline Mouglalis
Philanthropist: Mark Cepak
Coo-ee Galleries (Lindfield business partner): Adrian Newstead
Board of Jewish Education: Rochelle Schonberger
Asian Community Links: Rev. Shig Watanabe (Japanese) and Yi Qing Zeng (DEC Community Language-Mandarin)
Schools in Partnership (SIP): Jan Fennell
International artist and teacher: Rick Ball
Teacher and SASS exchanges, reciprocal student visits, regular VC link ups, shared professional learning, a planned university action research on 'social inclusion' are all highlights of a uni DEC cross-regional alliance.

– Andrew Stevenson, Principal, Lindfield East Public School.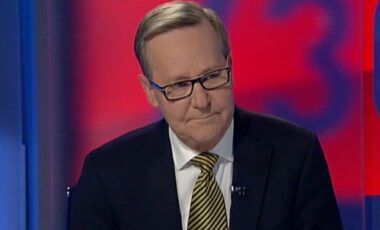 Quentin Dempster, ABC presenter interviews the teachers about their exchange program.
Program highlights
For Harmony Week in March 2011, three connected classrooms from Lindfield East showcased their many cultures via video link-up with Menindee Central. This was the first time Menindee had celebrated Harmony Week.
In November 2011, after a 1000 km train ride, 26 indigenous students and 5 teachers left their remote, far western township to accept the hospitality of Lindfield East public school. The visit was highlighted by the 'Menindee Art Spectacular', an art exhibition featuring the works of Menindee students, framed by LEPS students.