Banksia Road Public School building cultural bridges.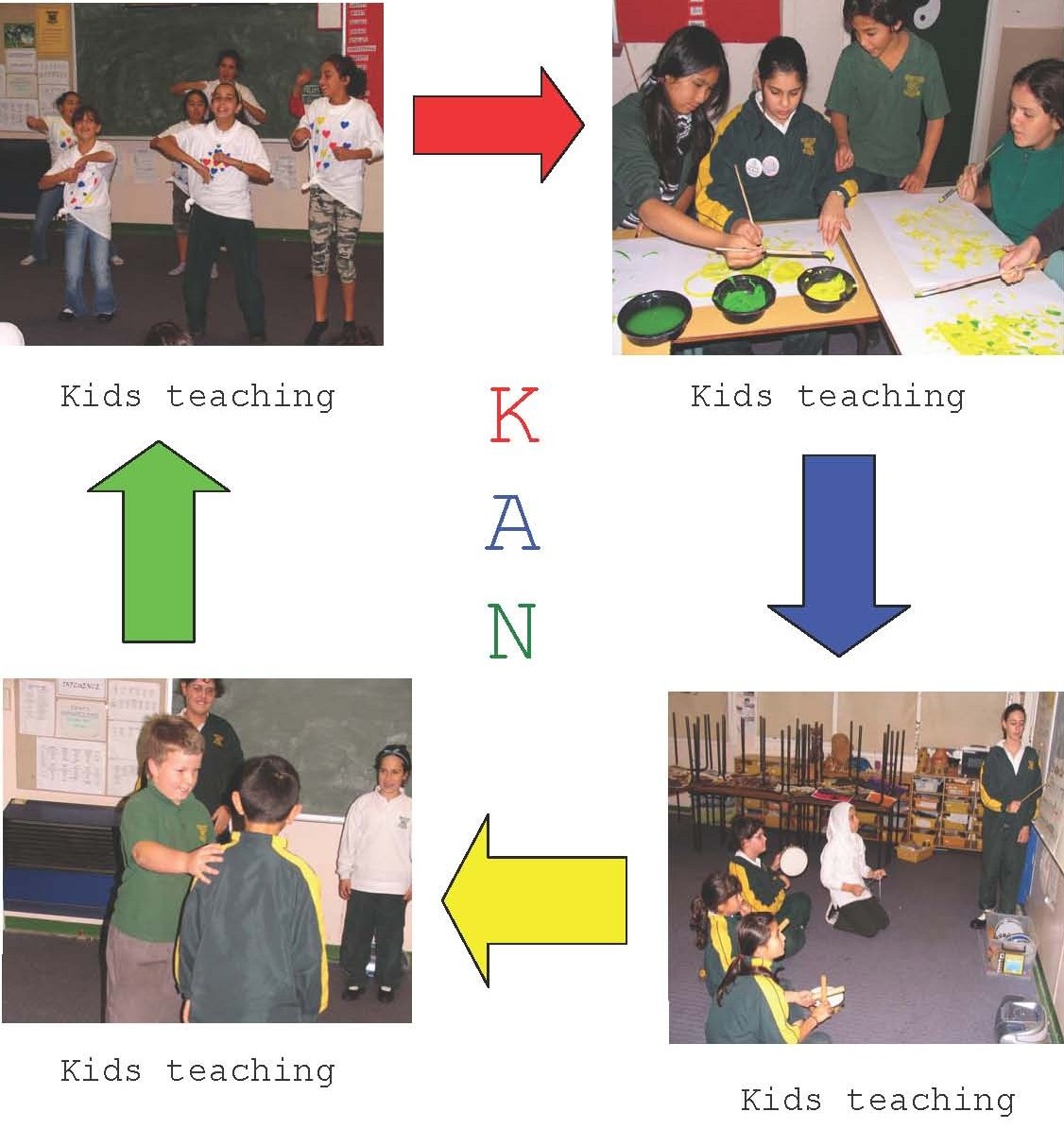 The Banksia Road Public School cultural exchange program is a long term initiative which brings together students of all ages, parents, teachers, artists and leaders from the local community.
Students at Banksia Road Public School have been involved in many cultural exchange activities over the years. Penny Lee, a teacher at Banksia Road Public is passionate about using multicultural education as a vehicle to encourage students to find their voice. The latest initiative in which students at the school have been involved is the Kids Art Network (KAN).
The aim of the KAN program is to build bridges between different cultures, religions, places and people. In this program, students learn and teach about cultural and religious diversity through The Arts. Using various art forms (drama, dance, music and the visual arts) students are inspired to express their individuality, build self esteem and share what they create with other students.
In 2007, students from Years 5 and 6 at Banksia Road Public (assisted by students from the University of Western Sydney) planned, developed and delivered a day of workshops for students at neighbouring Mount Lewis Primary School. The workshops were followed by a presentation and performance for Mount Lewis parents.
Banksia Road was successful in gaining funding from the National Association for Prevention of Child Abuse and Neglect (NAPCAN) for the KAN program and were awarded first prize in the 2007 Kids Can Awards for this initiative. The school plans to expand the program to include more diverse communities and other neighbouring schools in the future.
Other cultural exchange activities involving Banksia Road Public include:
Student Leadership Forum involving students from Banksia Road Public School, Al Noori Islamic School, Punchbowl Boys High School and The Australian International Academy.
Transition program for Year 6 students which included peer tutoring with students from Al Noori Islamic School and participation in the 'Walk to School' week.
Community Harmony Project involving the University of Western Sydney and Lakemba Public School
Kids Art In The Community Project involving Greenacre Neighbourhood Centre and local business
Big Books for Little Kids with local pre-schools as partners
Greenacre Games involving all public and private schools in Greenacre
'Our Voice' Art Exhibition at Parliament House involving Bankstown Girls High School, Punchbowl Boys High School, Mount.Lewis Infants School and Bankstown City Council
Beautification of Greenacre Project involving Bankstown City Council and school partners from the Greenacre Games.