Respect, Understanding and Acceptance –
150 students come together for intercultural experience.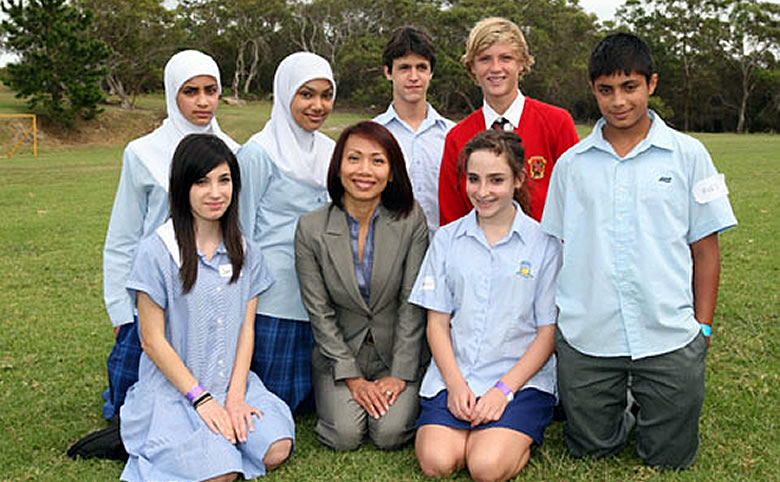 In this program, around 150 Jewish, Muslim, Armenian, and Catholic students from four north shore schools came together at the Galstaun College in Ingleside for an innovative three-part intercultural program titled "Respect, Understanding and Acceptance". Devised by the NSW Jewish Board of Deputies Education Secretariat, the program brings together students from the Galstaun Armenian College, Masada College (a Jewish school), the Australian Islamic College of Sydney and St Paul's Catholic College, Manly.
The students meet for full day workshops that include discussion and multimedia performances.
As part of last year's program, guest speaker Dai Le, Community Relations Manager for the NSW Liberal Party, told the students of her treacherous journey to Australia on a tiny boat escaping Vietnam. She stressed the importance of building bridges between the diverse cultures which call this country home. NSW Jewish Board of Deputies CEO Vic Alhadeff said the program encourages the students "to respect each others' differences and to have the guts to speak out when you see someone being isolated, marginalised or discriminated against."
Clusters of the RUA program involving other cultural and faith groups also run in the east and south west of Sydney.
For more information, or to join a cluster, email: benmenashe@nswjbd.com